Legendary NBA Trainer Irving Roland Helps Young Blackhawks Fly
23 January, 2020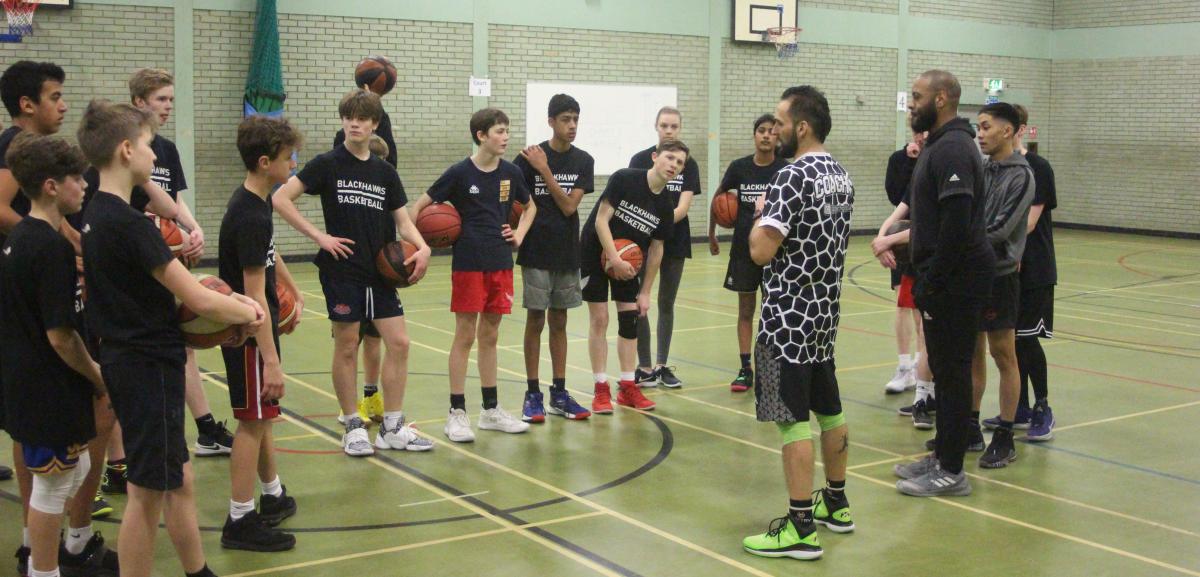 Irv and Coach G held our boys and girls rapt with their inspirational words and skills coaching
Over Christmas our junior Blackhawks got a taste of life in the NBA as former NBA trainer Irving Roland led a two hour clinic at Ash Manor Sports Centre to our U12, U14, and U16 boys, as well as some of the girls.
ESPN have described Coach Irv as James Harden's "Secret Weapon", as the coach nurtured him at Houston Rockets for years, helping him to become the NBA's 2018 Most Valuable Player. In his 15 years in the NBA he also worked with Kyrie Irving, Lebron James, Kevin Durant, and many more. He was also joined by former pro and trusted coach Gennaro Augenti (aka Coach G), whose high quality training expertise has been in high demand.
The session kicked off with some warm up drills and Coach Irv and G put the player's through their paces. At the end of the session Irv spoke to the kids about hard-work, belief, and repetitive practice just like the pros do it. After warming down and grabbing a handful of selfies, the kids came away stoked with a renewed vigour for the year ahead.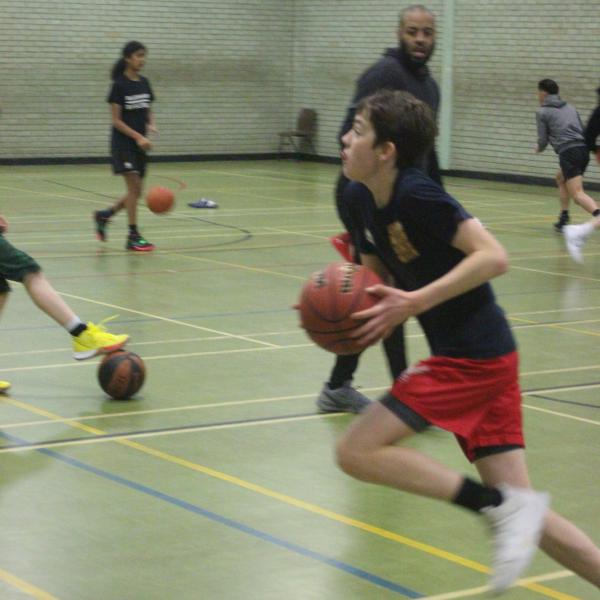 Coach Irv worked closely with all attendees on skills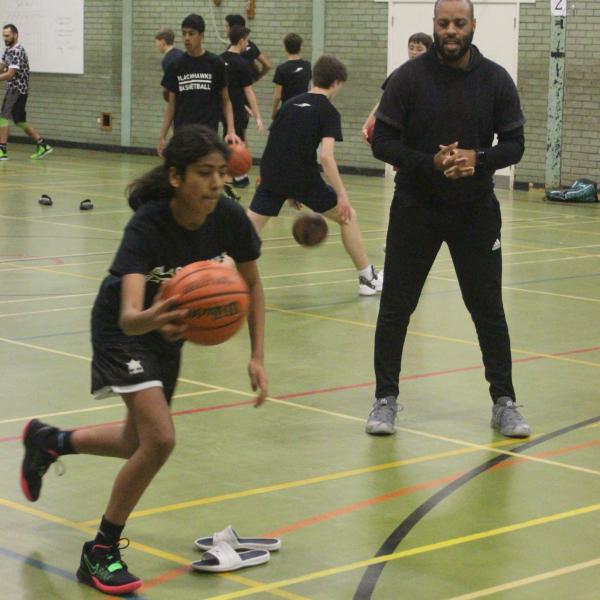 Lots of ideas for things to practice in 2020
Irv was in the UK conducting a short series of sessions and training camps all over the country, and hopefully we can host Irv again when he returns to the UK in the Summer.
To all the parents who made this possible thank you, and a huge shout out to the players for committing and learning during the holidays.
If you'd like to learn to play the Blackhawks way, find out more about registering to become a Blackhawk here.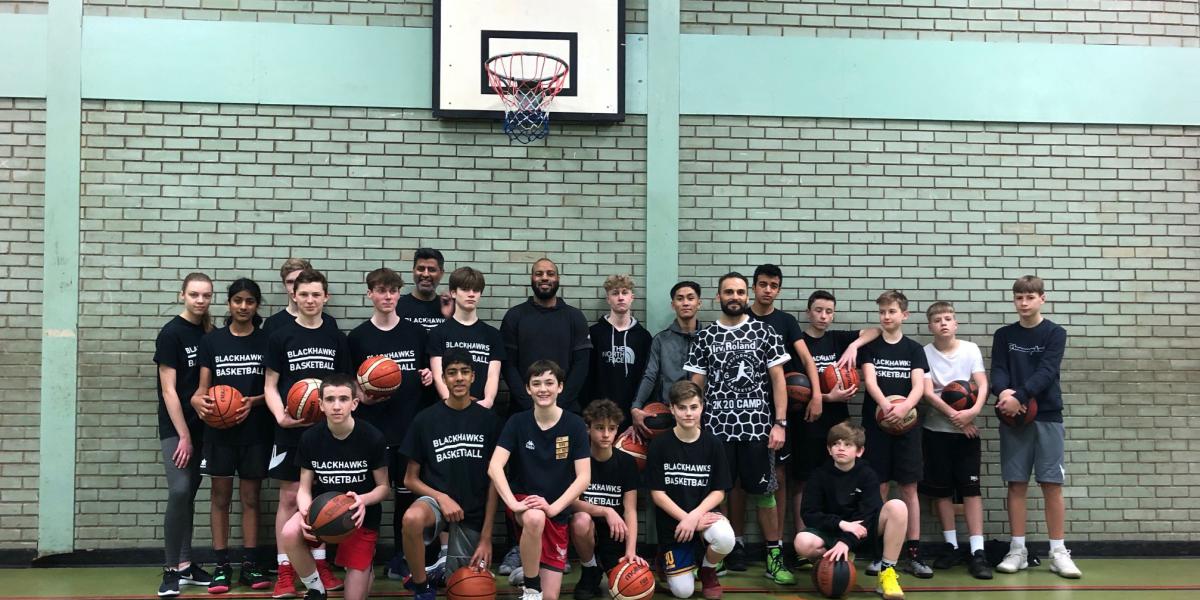 Starting 2020 as we mean to go on