Blackhawks Basketball Winter Camp
22 February, 2019
It was LONG; it was BRUTAL; it was GREAT!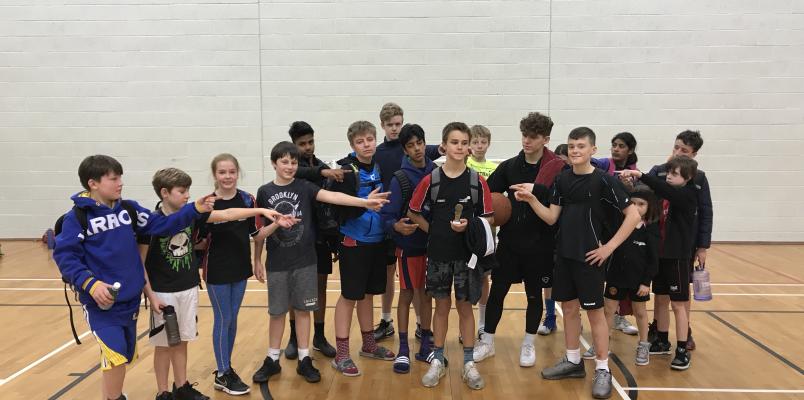 24 hours of solid basketball. In three days. Never been done before and probably will never be done again if our legs get a say in this at all.
But the progress was palpable. Both technically and behaviourally.
Tayo Ogedengbe, the Surrey Scorchers captain, put the campers through their paces for two hours on Tuesday and two hours on Wednesday. Unlucky Henry Wilkins, Scorchers guard, missed Monday with an injured wrist.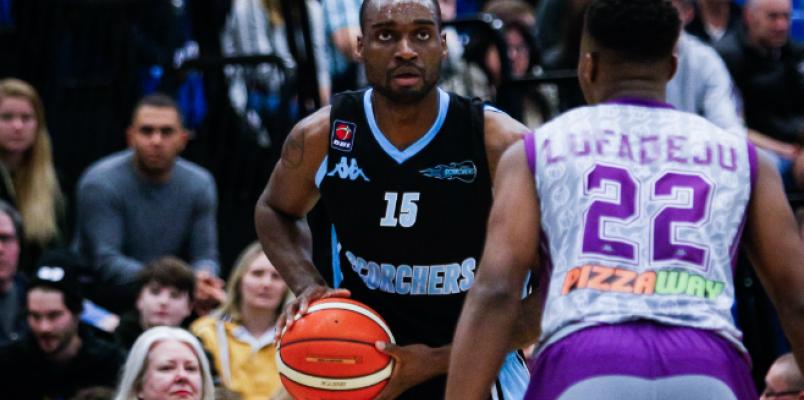 Three days of ball handling, shooting and finishing drills, 3-on-3 tournaments, free-throw competitions and 3-pointer competition (won by Sebastian Grove) and a lot of life coaching by coach Costas.
Oh, and the minor event of smashing the old club record for continuous baskets scored from under the hoop in a Shooting Arc setup. The 10-year-old record of 88 baskets crumbled in front of our eyes as the six boys got into their rhythm and completely zoned into the task in hand.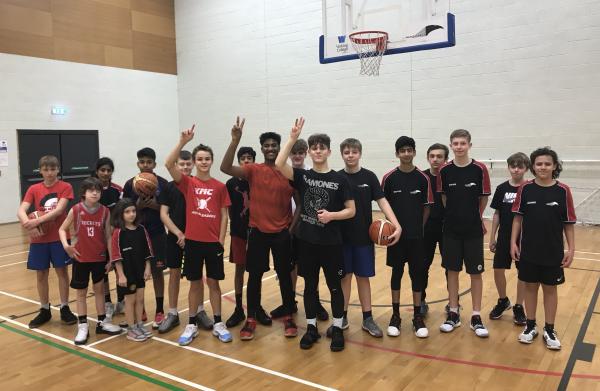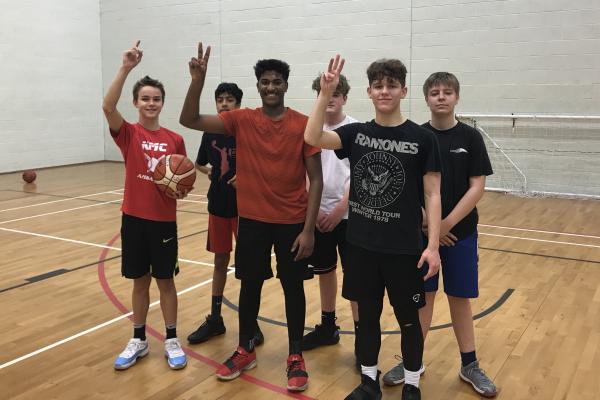 Record breakers: Sean, Julian, Denver, Darragh, Gabriel and Max
These players set a new club record of 123 contiguous baskets on day 3. Incredible skill, stamina, focus and determination.
Well done boys!
And there is always a funny moment when the extraordinary happens. Here, Jack took a shot at the basket and the ball hit the rim, went up and found its resting place on top of the backboard. You work out the probability of this happening.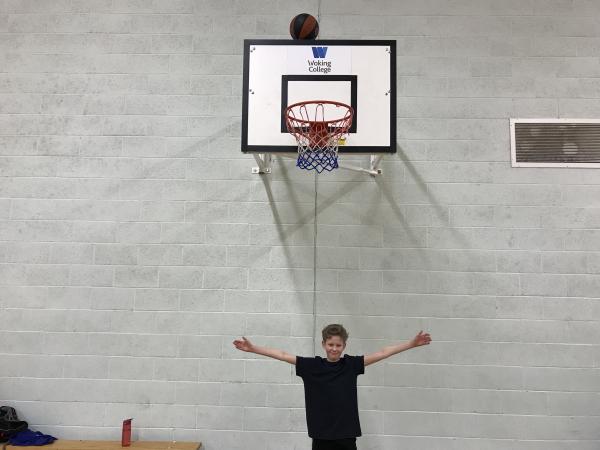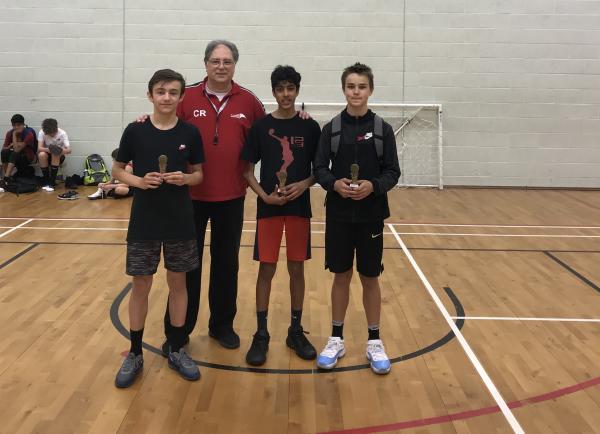 As it is customary at the Blackhawks basketball camps, there is an MVP every day.
This camp's MVPs (pictured here with coach Costas) were Noah Gallagher (day 3), Julian Fernandes (day 2) and Sean Trinder (day 1).
Congratulations!
We hope we gave parents a good break on those days for a very reasonable fee. Those who attended may have enjoyed the deal of the year.
Looking forward to the next one.